Your City Officials want to hear from you, so don't hesitate to give us a call (360.642.4421) or ask the City Administrator a question.
---
Check out this video to experience an excellent weekend in Long Beach and on the Peninsula: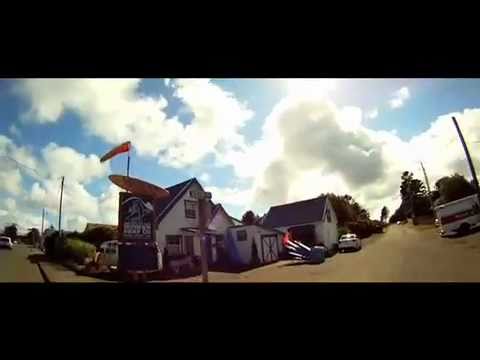 ---
REQUEST FOR QUALIFICATIONS/PROPOSALS (RFQ/P)
Cultural Resources Support for the Dune to Pond Trail
The City requests Statements of Qualifications/Proposals (SOQ/P) from qualified firms interested in providing professional services to conduct a cultural resources survey and assessment, and to provide input to a 4(f) analysis. This work would support development of the proposed Dune to Pond project, a 3,500 linear foot trail.
The RFQ/P and attachments are available here: RFQ/P. Any addenda will be listed here as well. The City will e-mail addenda to any firm requesting them and registering a single valid e-mail point-of-contact. A request to be registered should be e-mailed to planner@longbeachwa.gov, and "Dune to Pond" should be placed in the subject line. Failure to register will mean you will not be notified of any addenda, which may result in a non-responsive proposal.
The period of performance is estimated to be October 15 to December 15, 2015.
Contract Title: Dune to Pond Trail Cultural Resources Support
SOQ/Ps Delivery: Hard copy must be received in Long Beach City Hall by 5 pm on August 24, 2015 (no postmarks, no e-mails, and no faxes). Mailed or hand delivered only. Send to –
Gayle Borchard, Director
City of Long Beach Community Development Department
PO Box 310
115 Bolstad West
Long Beach, WA 98631
Attention: DUNE TO POND SOQ/P ENCLOSED
This work is funded in part by the Federal Highway Administration, and applicable federal requirements apply. Women-, minority-, and veteran-owned businesses are encouraged to respond. The City of Long Beach is an Equal-Employment Opportunity employer.
---
City of Long Beach, Washington – Vision & Goals:
Vision Statement:
Our vision is to become a vibrant resort community that shares its unique coastal environment with residents, businesses, and visitors. We will manage our growth to provide a sound and diverse economic base where families can afford to live. We will create and maintain a pedestrian and bike friendly community that has excellent infrastructure to meet the needs of our businesses, residents, and visitors. We will create a sense of place by establishing a healthy Town Center. We will establish an atmosphere of cooperation with our neighbors all along the Peninsula. Together, we will strive for a community where we pay tribute to our rich cultural and natural heritage; a community that has quality health care and other essential services, and above all is a safe place where residents can live, work, and play.
Goals:
Use and add to website to recruit business
Trail on the east side of town
Grave Yard of the Pacific Park development
Park area plan for area west and south of the Arch approach
City clean up and beautification